Management philosophy
Under the management policy of technology development, talent-centered, and value creation, we are competing in the global market with eco-friendly technologies, and are striving to achieve our vision through business diversification and strategic operation.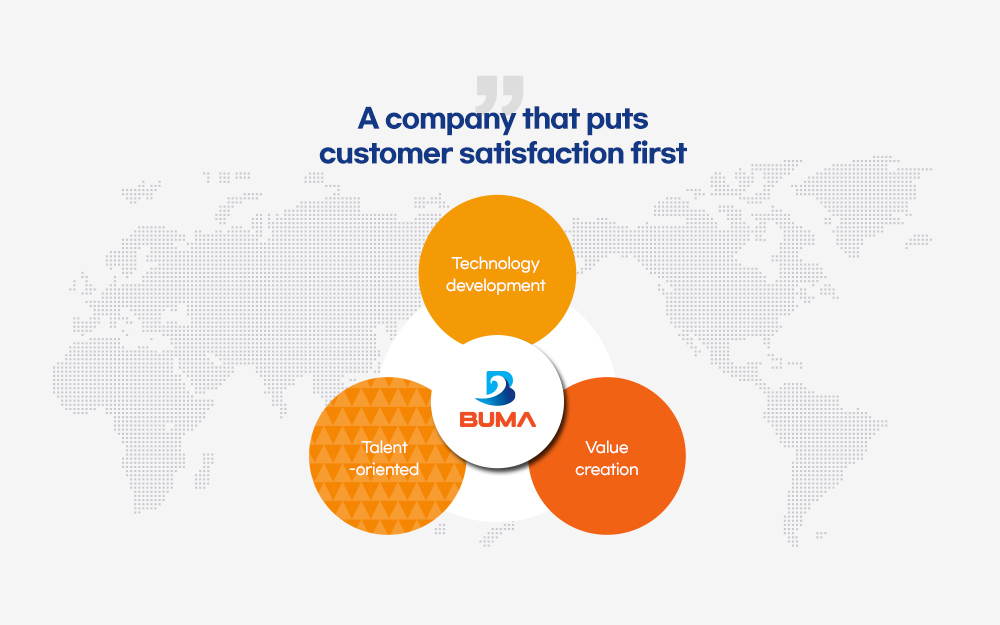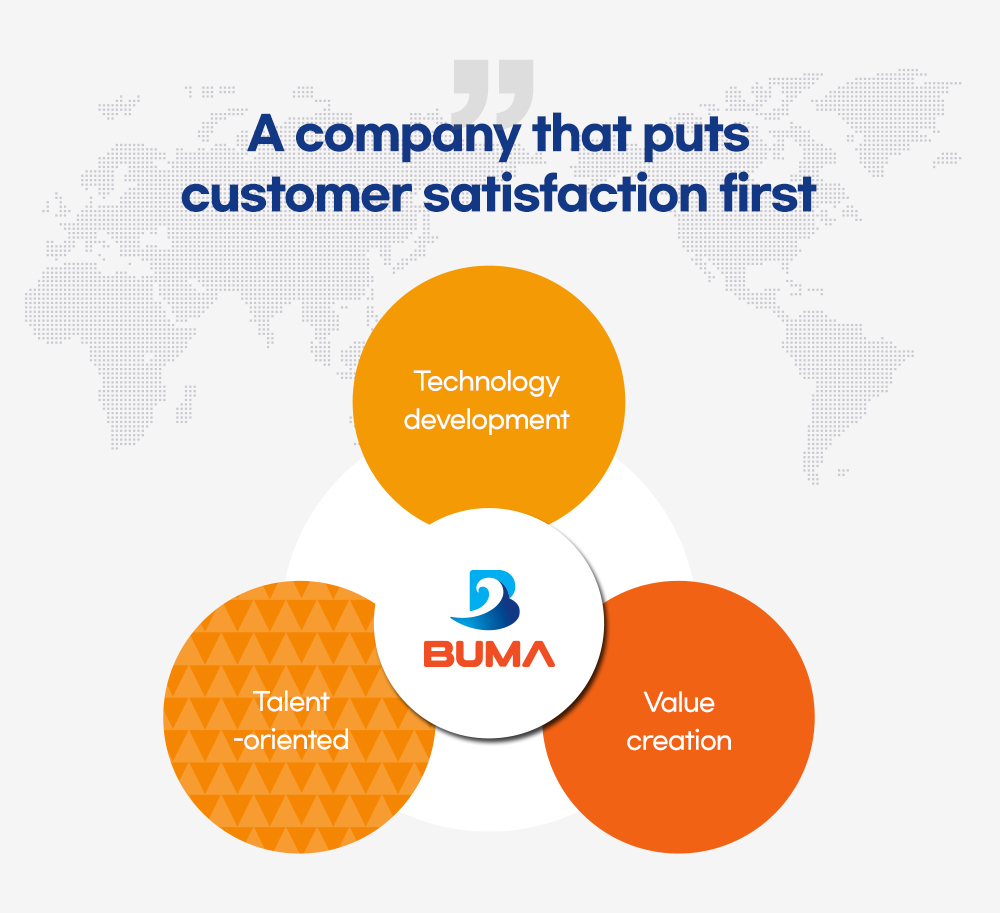 BUMACOMPRESSOR Co, Ltd. was established in 2008 and has been supplying screw air compressors to the global market based on the highest level of technology and know-how accumulated over 10 years.
Based on talent-oriented, creativity and challenging spirit, we devoted ourselves to research and development, and developed the next-generation high-efficiency power consumption-saving permanent magnet motor-type inverter compressor for the first time in Korea and its quality has been recognized in the global market.
BUMACOMPRESSOR Co, Ltd. is doing its best to become a company that can compete with advanced manufacturers by developing the best air compressor that satisfies all customer requirements based on excellent research & development manpower.
BUMACOMPRESSOR Co, LTD. has been walking for 10 years based on the challenging spirit of "creating something out of nothing", and will continue that spirit with 100 years of history with customers around the world.